In December 2010 I wrote a post about Corkboard, a virtual bulletin board.
They just announced some new features.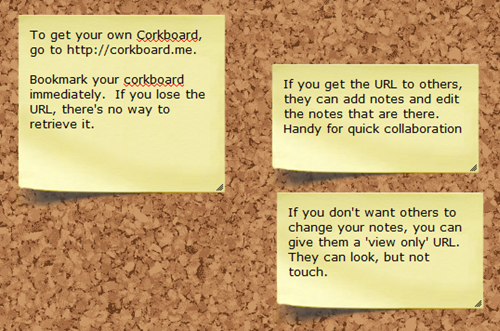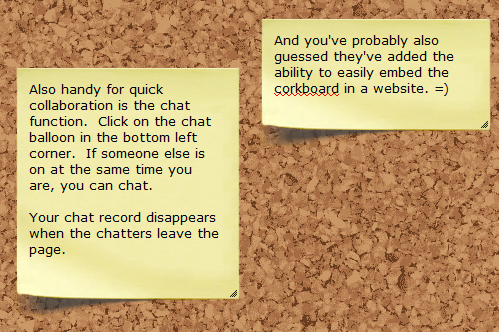 You're welcome to play around with this live board.
If you have frequently-changing content for your students, it would be easy enough to embed a corkboard in your website or course management system (CMS), and just update the sticky notes as needed. No need to edit your website or CMS.
Have other uses for it? Leave a comment!