It's time to clean up the graphics you use in your presentations or on your website/course management system. Remove the content you don't want; only keep what you do want.
Clipping Magic makes it about as easy as you can imagine for removing content, say, the background, from photos. Drag and drop the photo you want to edit. Mark green for what you want to keep. Mark red for what you want deleted. Zoom in or use a smaller brush size to get in the corners.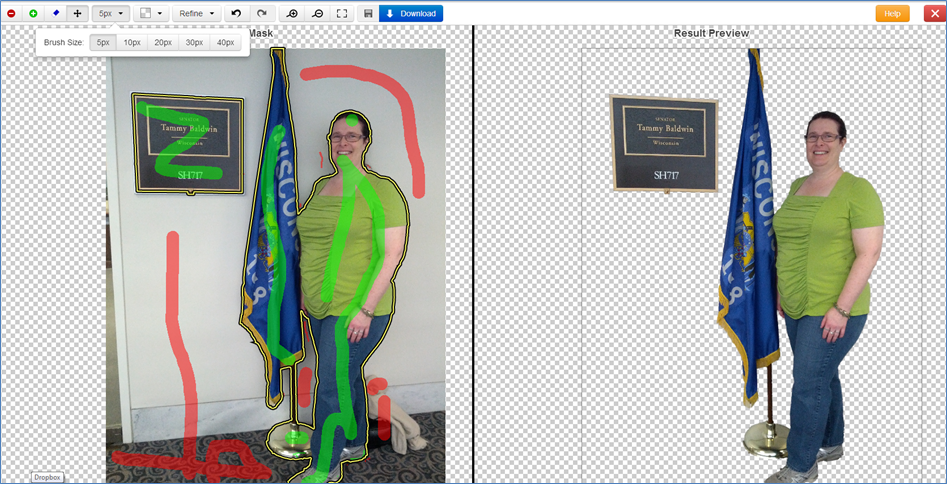 You can change the background. I've chosen transparent for my example, but you can choose from a small palette of solid colors.

When you have your photo looking nice and pretty, click the "Download" button. That's it.
Here's the final result from my project – I don't think it took me much longer than 5 minutes.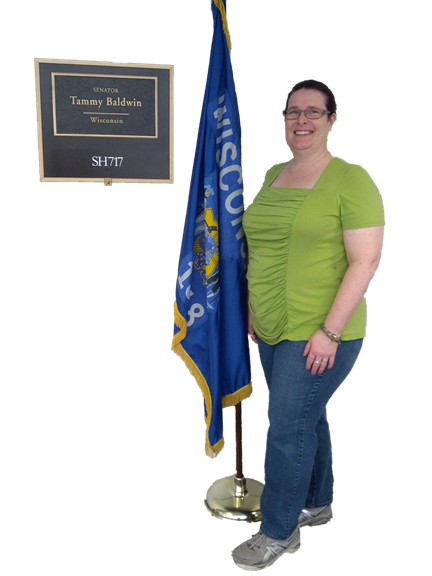 Clipping Magic is currently in Alpha (that means it's really in the beginning stages of development) and free (because it's in Alpha). While you can use it without a log in, sign up now to "get freebies when the service comes out of alpha!"
[Photo: This is my lovely wife, a Wisconsin native, during a recent trip to Washington, D.C.]