My friends over at the Teaching High School Psychology blog, just posted about the 60 Minutes segment on the flavorists which they describe as "a nice piece on the flavor industry and their attempt to create 'addictive flavors' to woo consumers."
If you use Chrome and want to show 60 Minutes episodes during class, go over to the Chrome web app store, and download the free 60 Minutes app. When you open a new tab in your Chrome browser, you'll see the 60 Minutes icon.

Clicking the 60 Minutes icon calls up the most recent episode. The segments for the episode are on the left. Use the menu at the bottom of the screen to select previous segments.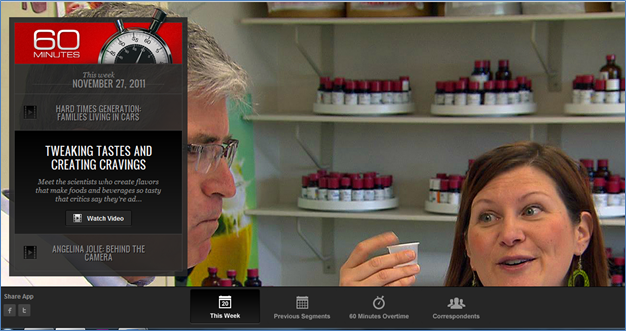 Previous segments are divided into categories you see at the top of the screen in the screenshot below.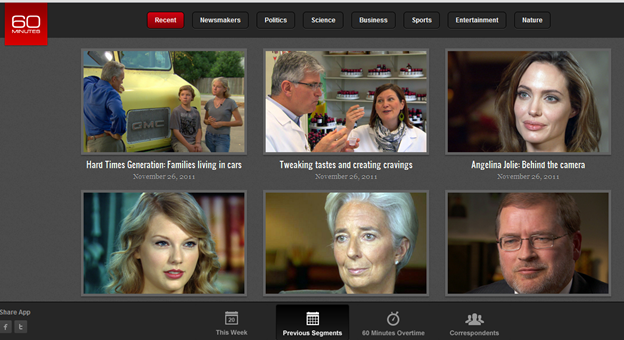 Click on the segment you want, and it will automatically start playing. Here I've selected the segment suggested by my colleagues. On the far right side, click the film icon to read about the segment. Click the + button right below it to view additional footage.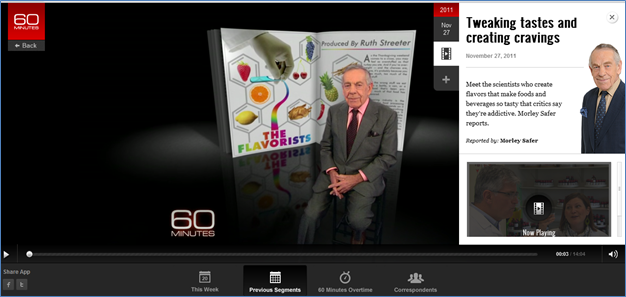 Enjoy!