Quick Tech Tip.
In my last two posts I've addressed ways to get to the folder where your open Word document is located. Folder navigation in general can be a hassle – unless you're the kind of person who just puts everything in the same folder, in which case you have other issues.
For Windows 7 users, you have a quick way to access your most-used folders. Open any folder. Here I've opened my Dropbox folder. On the left, see the favorites area? You can add any folder here. No matter what folder I navigate to, my "favorites" will always be listed here.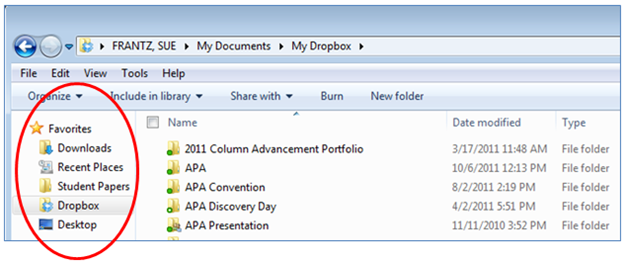 To add a folder, navigate to the folder you want and open it. Below I've chosen my syllabi folder. I right-clicked on the word "Favorites". Now I can select "Add current location to Favorites".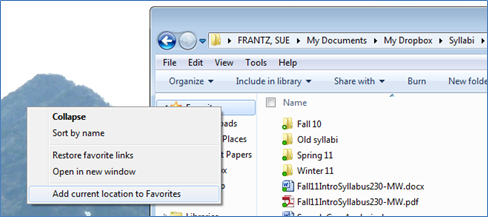 Done.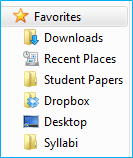 Now no matter what folder I'm in, I can get to my syllabi folder.