Not long ago I wrote about Akindi (see this post). Print out your own bubble sheets or send to students to print their own. After the test, scan the completed bubble sheets into a PDF to grade them.
The good folks at Akindi have just added some much-needed functionality. You can now download the corrected tests as a single PDF or download them as a zip file. If you're going to print them to give back to students, then go the PDF route. Zipping them will give you each corrected test as its own PDF. Do this if you'll be returning them to students electronically, such as via email or your LMS' dropbox.

This is what a corrected test looks like.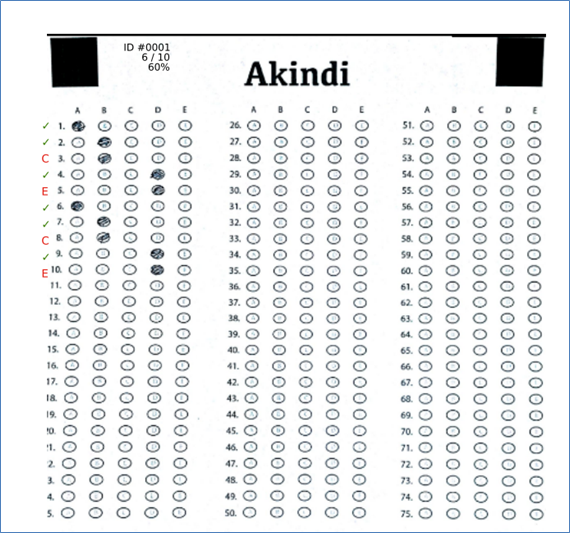 Keep an eye on this company. They're building a very powerful tool.