[Update 3/17/2013: My recommended RSS feed readers are in this post.]
Google Reader has been my go-to RSS feed reader since it launched in 2005. I'm pained to see it go. If you're a Google Reader user, the first thing you need to do – after an appropriate period of mourning – is get your feed subscriptions dumped into an OPML (XML) file so that you can import them into another reader.
Exporting subscriptions

In Google Reader, go to settings (cog icon on the far right of the screen), and select the "Import/Export" tab. At the bottom of the screen, click "Download your data through Takeout."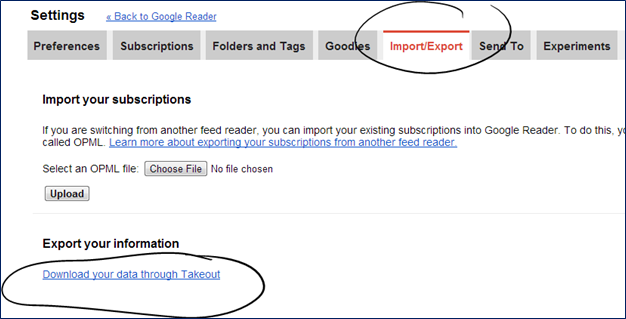 Click "Create Archive."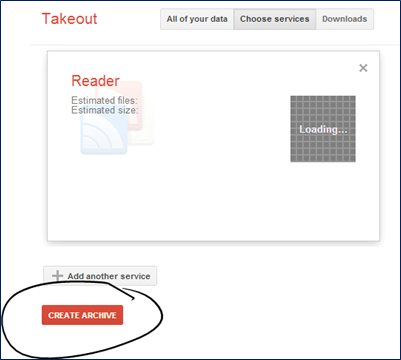 Give Google a minute to get your data together.

When it's ready, click "Download."

Your data will come to you neatly compressed in a zip file. Save it someplace where you can find it. Open the folder and click "Extract all files."

Click through the subfolders until you see the files themselves. It's the very last one that you want, the "subscriptions.xml" file.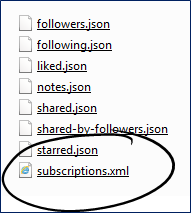 Importing

Whatever RSS feed reader you move to – I'm trying out FeedBooster right now – the service should have an import function for your subscriptions. Since I'm not quite ready to recommend FeedBooster just yet, keep your eye on this space. I'll let you know when I find a service that I like.
What do you use?

Do you have an RSS feed reader that you really like? Please share in the comments!