Print Friendly lets you print what you'd like from a webpage.
For example, let's say that you wanted to print a post from my blog. If you used the print capability of your web browser, you'd get something like this. In addition to the content that you want, you'd also get the header, menu tabs, and the right navigation bar.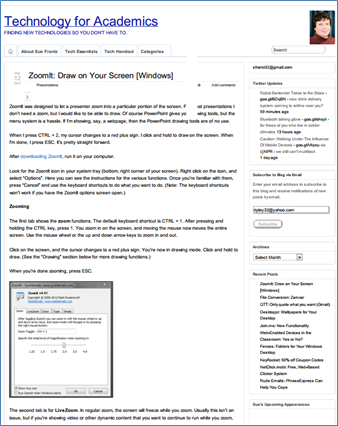 Using Print Friendly, you get the name of the website, the URL, and the content of the blog post. That's it.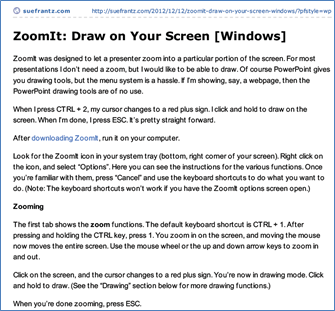 Try it out yourself. At the bottom of this post, there is a Print Friendly button. Click on it to print this article.
How it works

Go to Print Friendly. On their website, enter the URL of the website you'd like to print.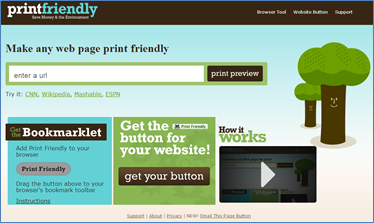 Better yet, in the section labeled "Get the Bookmarklet", click and "drag the [Print Friendly button] to your browser's bookmark toolbar." Any time you're visiting a webpage you'd like to print, just click the Print Friendly button in your toolbar.

Whichever method you use, you will get a screen that looks like this. You can print, save as PDF, or email an uncluttered version of the webpage. Change the size of the font if you'd like. You can even remove the images from the page.

Don't want to include some content? Mouse over the paragraph you want to delete and click. It's gone.
When you save as PDF, the URL in the top right corner of the page is clickable.
Conclusion

If you are printing webpages or saving webpages as PDFs, this is a must-use tool.
[Note: I've previously recommended JoliPrint as a similar service. JoliPrint announced in mid-December 2012 that they will be closing up shop in early January, 2013.]