The newest Dropbox feature, made available to all on 4/23/2012, is "get link." You no longer have to put content in a public folder to share it.
Open your Dropbox folder, right click on the filename or folder (yes, I said folder!), and under "Dropbox" select "Get link".

Or if you're accessing your files from the Dropbox.com website, mouse over any file or folder, then click the "Get link" icon.

If you choose to share just a file, your file will open in your browser. Copy the URL from your browser to share with whomever you'd like. The recipients can view the file in the browser window. If they would like a copy for themselves, they can click the "Download" button.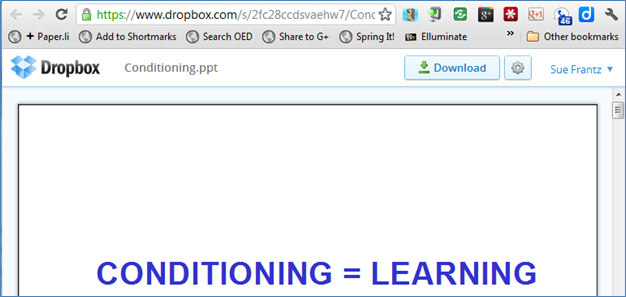 In the image below you can see that I'm sharing a folder called "Syllabi". In the browser window you can see all of the files and folders I have in there. Clicking on the "Old syllabi" folder, you would see all of the files and folders in there displayed in the same way. Clicking on a file would show the file contents like in the image above and the "Download" button would appear.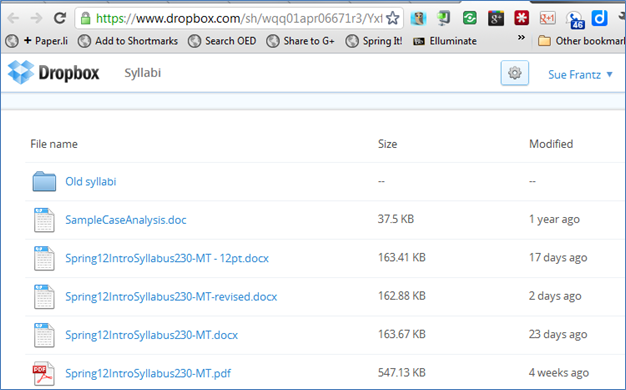 When you're ready to stop sharing, go to the URL. If you can't remember the URL, right click on your file or folder in your Dropbox folder, and click "Get link" again. If your file or folder is currently being shared in this way, the URL will be the same. To remove the link, click the settings button (the little cog icon), and select "Remove link".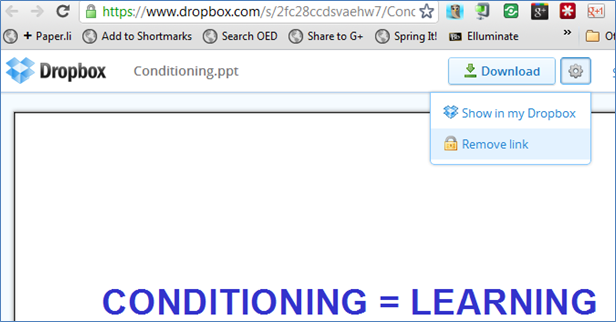 Once the link is removed, anyone who follows the now-disabled link will get a webpage that displays this image.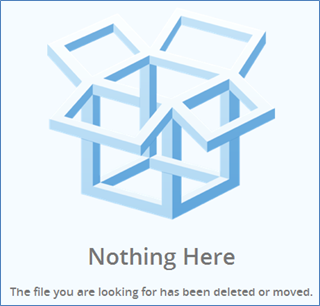 If you want to re-enable the link, just go through the process again, and a new URL will be generated.
Interestingly, this new feature only works in folders that are something other than the Public or Photo folder. The files and folders inside the Public and Photo folder still work the same way they always have.
Why use "Get link"?

You don't have to disrupt your file structure to share files.
You can turn on and off file sharing without moving files.
Sharing an entire folder makes it easy to share a lot of files at once. And you can add or remove files as needed without having to change the link to the folder.
Other Dropbox changes you may have missed

If you use the web version of Dropbox, you can now drag and drop files from your computer to Dropbox.com and vice versa.
If someone signs up for Dropbox through your referral, you now get an extra 500 MB of space whether you have an edu email address or not.